Our Services – Interior Design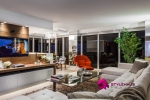 We offer complete design services for residential projects, from single-room makeovers to complete home remodels, and anything in between. Our services are provided to homeowners in Miami-Dade, Broward and Palm Beach counties & worldwide.
We assist the client in achieving their design goal, within the targeted budget thru our solid partnerships with the best vendors, contractors and suppliers available in today's market.
Our Best Seller Services includes, but not limited to:
1Custom Interiors:
Custom Design Services for Luxury Residential Projects. We will provide the customized space that reflects our client's personality and lifestyle. It's 3 phases:
1.1 – Schematic:
Initial consultation  /  Identifying the scope of work / Take site measurement/photographs and
draw "as is" plans / Create the design concept  /  Develop a preliminary budget.
1.2 – Design Development:
Customized space planning and layouts / Design selections.
1.3 – Project Coordination:
Assist in the Purchasing / Construction Coordination / Furniture Installation
2Quick Fix Contemporary Packages:
For time and budget conscious clients that are seeking to improve their surroundings.
StyleHaus will make this experience simple, enjoyable and affordable!
Quick Fix*  is a rapid, cost effective furniture and accessories package that will transform your home into a better living space within 20 days, in only three steps:
2.1 – GAME PLAN:
During the initial visit our designer takes measurements of the intended rooms, than we will create a customized room-by-room furniture layout and submit the plan for client's approval.
2.2 – DESIGN PICKS:
From our professionally created furniture package directory, the client will pick a package that fits both his/her budget and the room best, to be customized according to his/her choices and lifestyle. Packages include: Furniture, area rugs, lighting & accessories. Next, StyleHaus will pick: color schemes, paint & wall covering and window treatment.
2.3 – MY IDEAL HOME:
On client's behalf StyleHaus orders all selected items and furniture to be delivered directly to the site. Once all items are on site one of our designers will conduct the furniture and accessories installation and add the finishing touch.
3Home Staging / Design to Sell: 
For those who are seeking for a refreshing look for a quick turnaround – A small budget choice!
StyleHaus will work with what the client already has by editing and rearranging existing furniture & accessories and suggesting new color scheme and necessary new items/furniture.
An average staging project usually takes 3 to 7 days to complete.
4Other Services – Consulting
Thru our solid partnerships we can assist our clients in getting;
– Pre-Construction Budgeting & Cost Analysis
– Drawings & Specifications for Permits
– Project Permits Issuing
– Project + Construction Management Assistance
– General + Sub Contractor's Sourcing
– Custom Cabinetry & Custom Furniture Design
– Furnishing
– Turn-Key Design Packages