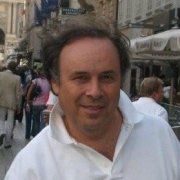 I always appreciate your professionalism but most of all I must recognized your quality as a person. It is not common to work for an interior designer that after finishing the job takes a time to just say thank you to the people that make all that possible.
I must admit sometimes is a little "hectic" but it's remarkable the way you keep everybody moving with perfect coordination. It is a pleasure to work for you.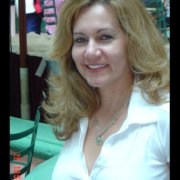 I have been working with Tatiana since 2007 and highly recommend her as an interior design professional, with very high standards, an eye for detail, and a sense of originality. She knows how to blend beauty with comfort and functionality. When working on a project, Tatiana is also very good coordination the effort of several parties and making sure she meets her deadlines, so important in our industry. She is also extremely responsible and has a sense of urgency. I worked with her in several projects and was impressed with her expertise on finding the perfect piece to complete a room, that piece that makes all the difference in a project. She also has excellent resources for furniture, fabrics, trims and fixtures.  I recall a project we did together that suddenly we saw the budget cut in half and Tatiana knew where to find the right resources to carry on the project without sacrificing its quality and beauty. I was amazed!!!  Working on high end projects, I recall several kitchens she designed with Florense, one of the best Brazilian furniture manufactures that came out absolutely spectacular!!! Tatiana's creativity and Florense high quality cabinetry really made a difference on these projects! I just want to show my gratitude for working with a designer like Tatiana and for her incredible talent.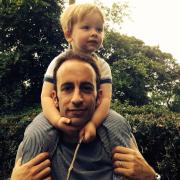 "Not living in Miami, nor in the US for that matter, doing a major design project on our new apartment was a big concern, thankfully we found you, not only are you a great person to work with, you are very creative and your experience managing remote projects definitely shows. Our apartment looks better than we ever imagined all thanks to you. We plan to recommend you to our friends and we'll definitely keep your number for our next upgrade. Thanks again for everything"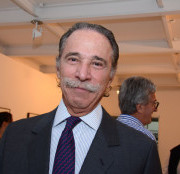 Tatiana is a very professional and was very committed to our project in Miami Beach. The project contemplated a major renovation and interior design. One of her strengths is to delivery accordingly to the original plan and schedule. This combination of great creativeness and delivery, along with the convenience of having someone of such professional capabilities, was extremely important to us and the overall result as we do not live in Miami Beach. Besides her professional skills, she has good interpersonal skills an very positive energy and attitude.
We are very happy with the final result and have become good friends!!!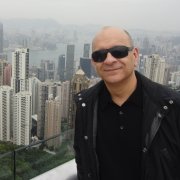 "It is not always that someone inspires us to stop and heap praise on their work and their manner of working. However, after a number of joint projects with Tatiana Moreira and her staff, we want to share what a pleasure it has been to work with them. The energy level that Tatiana brings to a project, combined with her incredible level of professionalism, make her one of the best interior design professionals in the field today. She makes it easy for the client and easy for us, as trade partners, to assist in specifying, ordering and purchasing our products. Tatiana applies a very exquisite taste to her projects, aligned with an impeccable attention to details. We look forward to many more years of working with Tatiana and assisting her and her clients with their home furnishing ventures."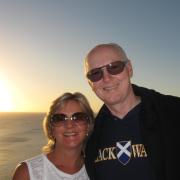 "In mid-2011, we decided to buy a holiday property in Miami, and after carefully reviewing the available options we chose a 3 bedroom apartment in Miami Beach – the Green Diamond.
Once the purchase was complete and the need of a major renovation project acknowledged we contacted the architect Tatiana Moreira, who presented us her proposal for the project design and construction.
Right from the beginning we noticed Tatiana's love and dedication to her work. The first step was to convey our needs and desired style to her, which she quickly understood.
Eventually we began to discuss the space proposals presented through her sketches where we defined the best layout. After that the next step was to define finishes and furnishings for then to start with the construction work itself.
In all those steps, Tatiana showed to be a highly dedicated professional, competent in providing a complete and efficient team which included masons, electricians, plumbers, carpenters, plumbing, kitchen and audio & video supplies and finally everything we would need for the project smooth progress.
She was also very efficient in obtaining licenses from the condominium and city of Miami Beach.
We should also highlight her team tireless and competent work in monitoring the demolition and construction, as well the furniture and equipment assembly and installation in all areas.
In short, Tatiana was literally present from the first demo wall until the selection of the last decorative objects such as; paintings, vases, lamps and picture frames.
Throughout these months of professional relationship we can say with confidence that she is a professional of the highest level, serious, dedicated to her work and committed to the project success. Tatiana helped to make our dream a reality"
Gostaria de registrar a minha satisfação em ter contratado a Tatiana para decorar meu apto. em Miami.  Tudo aconteceu dentro do que foi planejado, superando inclusive minhas expectativas.
Todo o planejamento e execução dos trabalhos foram feitos com muito profissionalismo e muito bom gosto  por parte dela e de seus colaboradores. Fiquei muito feliz com o resultado e recomendo a todos que utilizem seus serviços, pois estarão trabalhando com uma excelente profissional !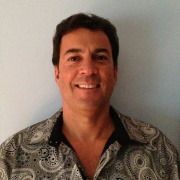 "Right from the start StyleHaus Design has impressed us with their ethics and professionalism, an approach that not only inspired confidence but generated the results I was looking for.
Working directly with Tatiana Moreira has proven to be a pleasure time and time again, as she is constantly on top of her projects, always exceeding our expectations.
I highly recommend StyleHaus Design. Tatiana's services are superb! She always goes above and beyond to make sure the job is delivered on time with the highest quality available to her clients. "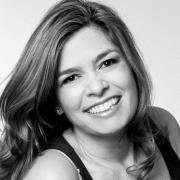 "From day one I was very impressed with Tatiana's work. Her can-do attitude showed us we can make a huge improvement even with a small budget. And her direct and fast approach to things made decisions a lot easier. I feel home now thanks to Tatiana."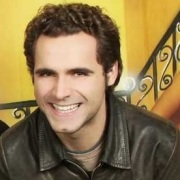 "Tatiana's vast experience and strong commitment to elegant and sophisticated designs have always resulted in astounding creations to the delight of her customers. It is a wonderful experience working with her and her crew at StyleHaus Design!"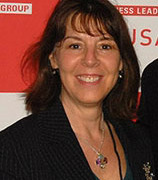 "The best way to describe our experience with Tatiana is that we could not be happier with our home. The vendors and contractors she works with are first class . She transformed our place from an ordinary condo to one that you see in design magazines. She works hard for you and to make sure you are satisfied with your home. She has great vision and style. We would use her again and not hesitate to recommend her to anyone. We love her work and you will too."